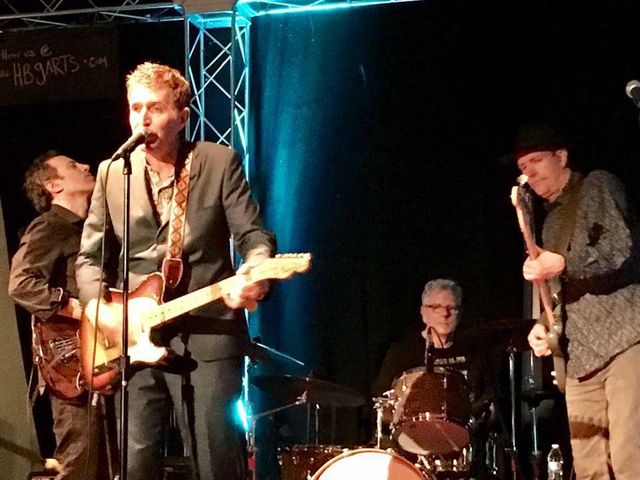 Share

Map
1
The Dream Syndicate with Elephant Stone
1 Cannery Row | Nashville, TN 37203
The Dream Syndicate:
Like a lot of bands and other incendiary devices, the Dream Syndicate began in a basement.

In the final days of 1981, Dennis Duck, known in the LA scene as the drummer of post-punk stalwarts Human Hands, met up in Los Angeles for a subterranean rehearsal with Steve Wynn (guitar, vocals), Karl Precoda (guitar) and Kendra Smith (bass), three scruffy and noisy kids of no particular renown. Despite mostly consisting of long jams on CCR's version of "Susie Q" and a few embryonic Wynn compositions, the rehearsal left the quartet feeling they were on to something that, if nothing else, was the sound they had been seeking and most certainly not finding on the local scene.

That sound was long songs of feedback and drone and psychedelic rave-ups centered around cheap guitars plugged into broken amps. Guitars! Long Songs! Psychedelic garage music (well, basement, technically) -not things that were in fashion at that moment of time.

"We fully expected to be hated," said Wynn. "But we also figured that if we liked this music as much as we did that somebody else would have to feel the same. We set out to be a band that could be somebody's favorite band-even if for only a handful of people. Love us or hate us-that was our gauntlet at first."

Elephant Stone:
Formed in Montreal in 2009, Elephant Stone is the brainchild of vocalist, bassist, songwriter, and sitar player, Rishi Dhir. Also featuring Miles Dupire (drums/backing vox) and Gabriel Lambert (geetar/backing vox), Elephant Stone have toured extensively throughout North America and Europe and are prominent members of the burgeoning psych-rock scene. Dhir has recorded, performed, and toured with indie rock icons (Beck), legendary cult bands (The Brian Jonestown Massacre), and contemporary psych titans (The Black Angels and The Horrors).
 

Fellow Wannadoers
Similar Events