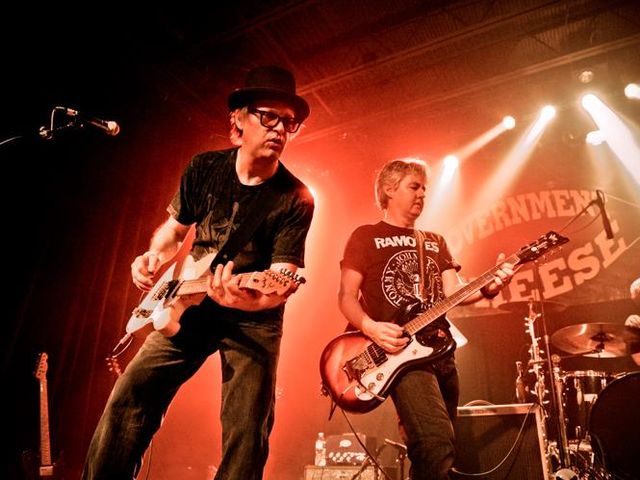 Share

Map
1
Tommy Womack with Lisa Oliver-Gray in the Lounge
609 Lafayette St. | Nashville, TN 37203
Tommy Womack:
"God in heaven, I almost died."
That's what Tommy Womack sings, and he sings the truth. It's a song about the first time he almost died. Sometimes Tommy writes funny songs. "I Almost Died" isn't funny. Sometimes Tommy writes reflective songs. "I Almost Died" isn't reflective. It's harrowing.

That first time involved an adverse reaction, an ambulance ride, an Ativan injection, and an uneasy admission. The other time Tommy just about left this coil is not yet a song, but it inspired an ethic, and a reason for the title of his new album, Namaste.

"Namaste" is an ancient Sanskrit greeting, according to the Urban Dictionary. There's no such thing as the Suburban Dictionary, which is curious. "Namaste" involves a deeply felt sense of thankfulness and respect. The rough Sanskrit-to-English translation is "The Spirit within me salutes the Spirit in you." Tommy's album cover photo for Namaste is by the exquisite Anthony Scarlati. Tony took that shot on a night in 2015 when some of Tommy's heroes and a bunch of his friends came together to sing and play for him. They did that to help him out after he almost died the second time. Tony's camera clicked when Tommy was gesturing his thankfulness, love, and respect over all that.

Lisa Oliver-Gray:
Singer/Songwriter in Nashville, TN.

Fellow Wannadoers
Similar Events